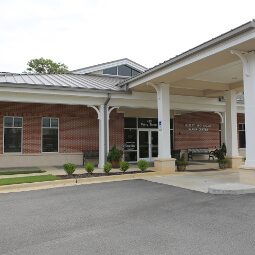 Harris Center
425 Perry St
Phone: (334) 501-2930
Hours:

M-F: 8AM-5PM

Sarah Derrick
ADMINISTRATIVE TECHNICIAN
Phone: (334) 501-2930
Email: sderrick@auburnalabama.org
For information on birthday party packages and showers, please see our Quarterly Brochure.
All applications and reservation forms must be submitted to the Administrative Office in the Harris Center at 425 Perry Street. All fees must be paid at the time the application is submitted, otherwise the application will not be accepted.
Reservation Forms
Facility Diagrams
Applications cannot be submitted via the website or via e-mail.